A WIN for Women
The WIN for Women Program's goal is to give women in Central Indiana the chance to escape underemployment to have a generational effect. Enrolling in an affordable certification program is one of the most practical ways to achieve financial success. This empowers women to become financially independent, which fosters financial stability and a strong sense of self-worth.
Unfortunately, there are many barriers to entry and even more unexpected burdens to finish that cannot be ignored when considering providing the necessary support.
While grants might quickly lower the entry bar, they do not consider the actual challenges that women, particularly single moms, will experience in completing their certification. To do this, NorthPark Credit Union is seeking to form a coalition of businesses that will identify potential obstacles and burdens, decide on the best solutions for each partner, secure the funding required to bridge gaps and implement the strategy.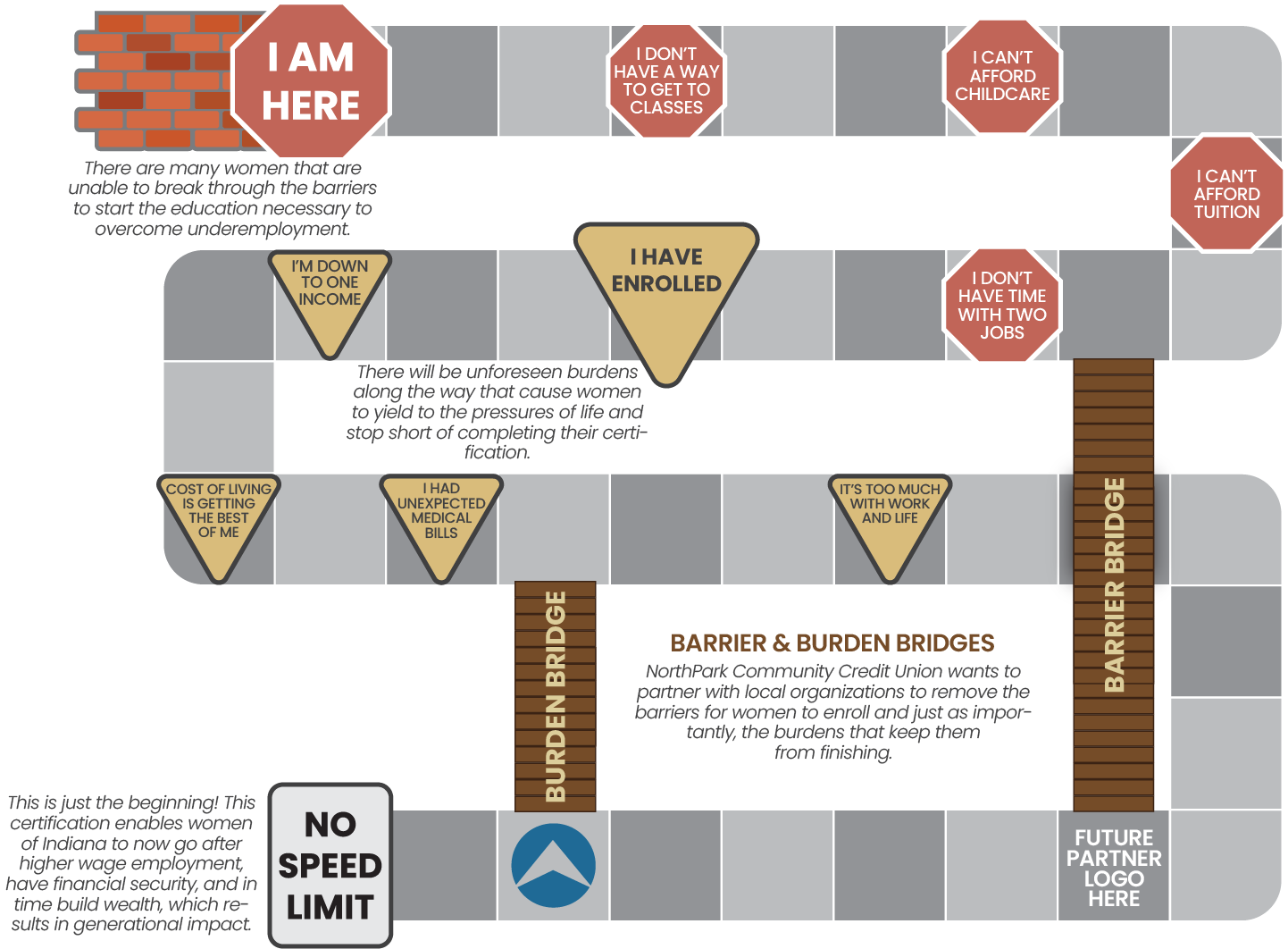 In a target market of 19 Indiana counties, NorthPark serves low-income consumers. Those with annual median family incomes of less than $56,931 receive 75% of our loans. It is obvious that the majority of our members struggle to pay for necessities like rent, utilities, food, and childcare when a family needs $82,285 to survive (Economic Policy Institute (EPI) 2018). Furthermore, according to the 2019 American Community Survey (ACS), 46% of our members have very low or extremely low incomes, with 18% making less than $21,349 a year. Only 76% of the federal poverty threshold for a family of four is barely met by extremely low-income clients (DHHS, 2021).