Auto Loans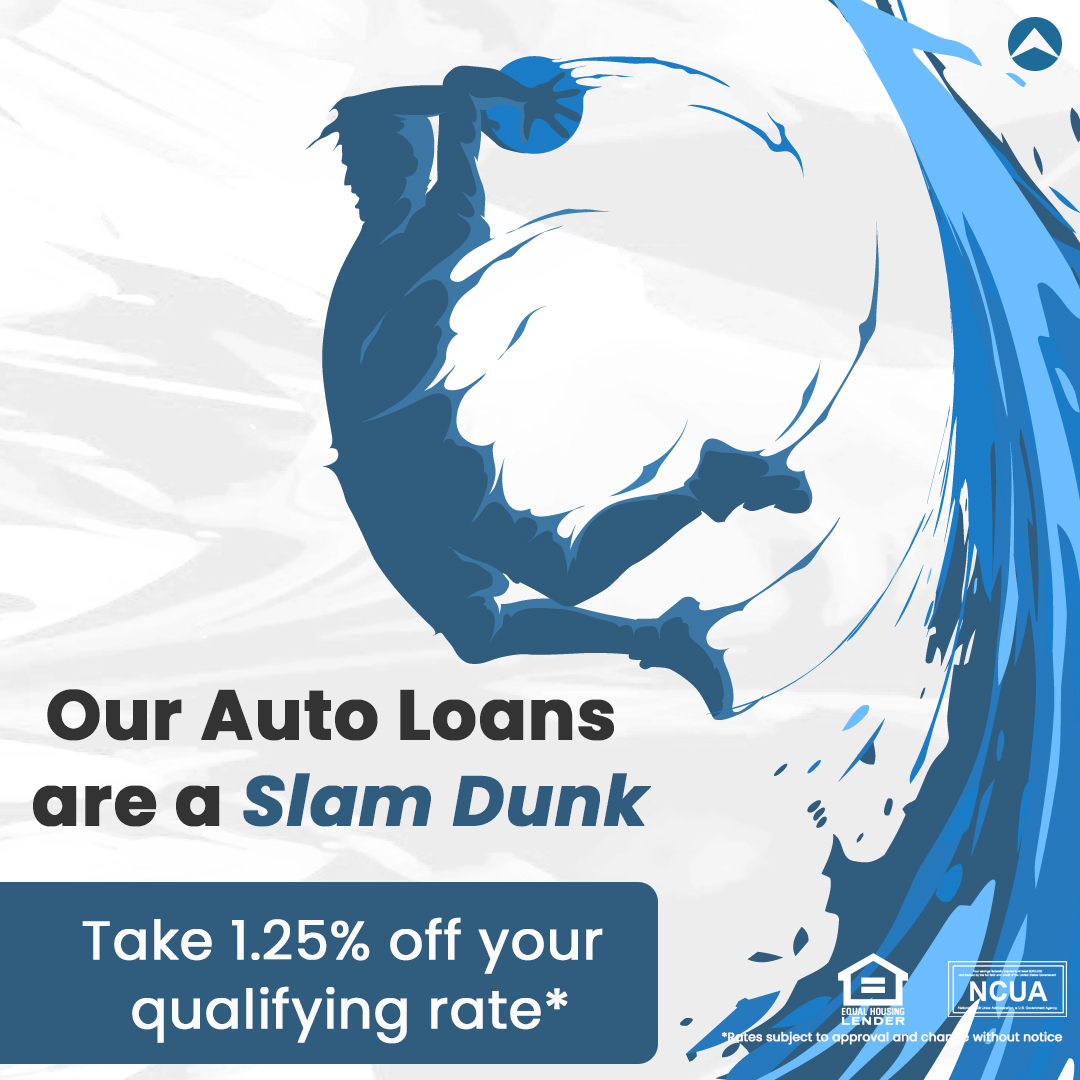 Credit Cards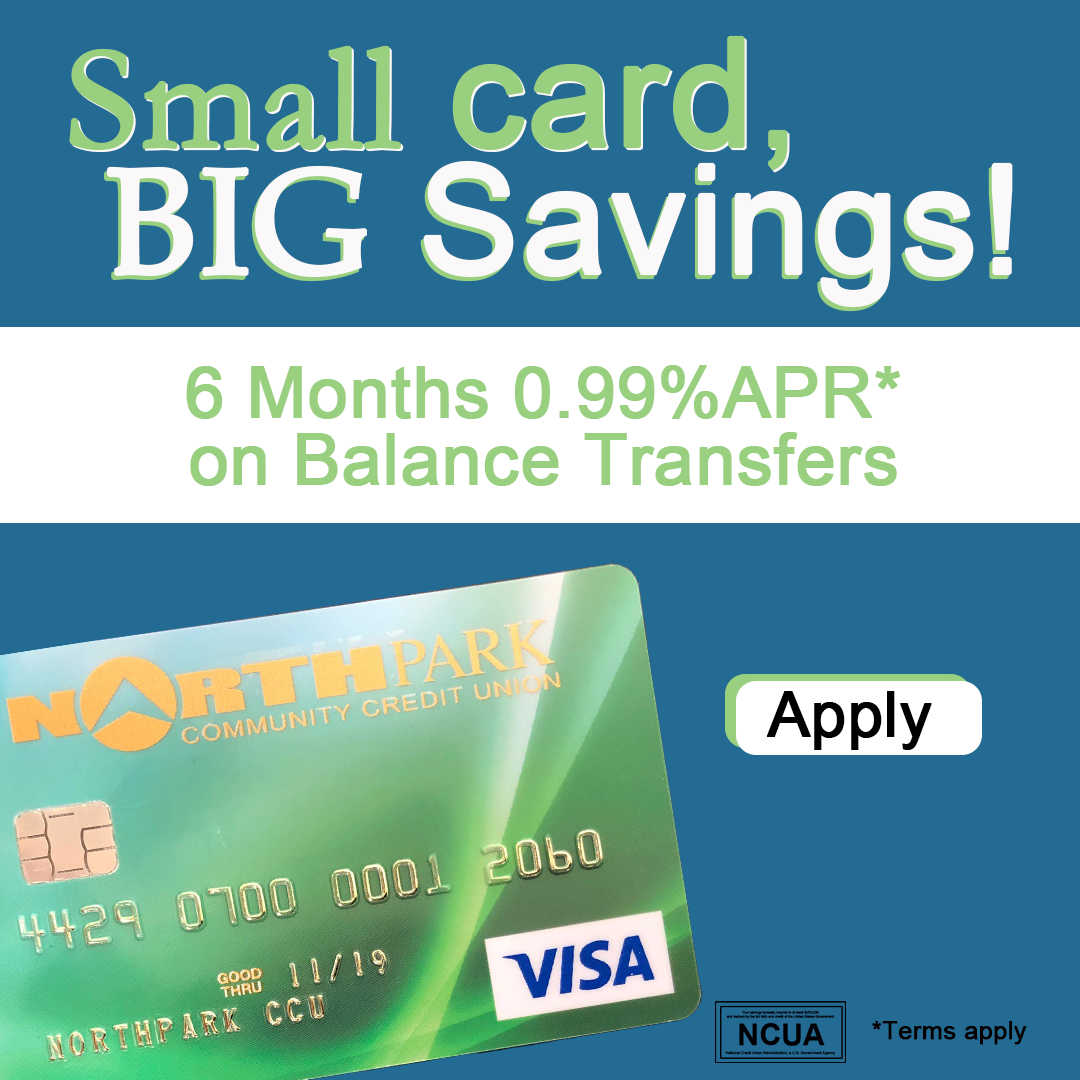 Personal Loans
No promotion at this time.
Mortgages
No promotion at this time.
*Annual Percentage Rate (APR). Amount financed must be $10,000 or greater. Max term of 60 months. Existing NorthPark loans are exempt from this offer. Offer applies to auto and recreational vehicle loans only. Applicant must meet NPCCU credit approval qualifications to qualify for rate drop. Membership eligibility is required. Credit terms and conditions apply. Offer is effective March 1, 2023 - March 31, 2023 and is subject to change at any time. Applicant must mention offer to receive credit. Federally insured by NCUA.
**For new credit card applications only. Current NorthPark VISA accounts or limit increase applications are not eligible. Subject to credit approval. Offer good for credit cards opened 3/1/2023 through 3/31/2023.