Did you know that at NorthParkCCU you can open a Checking, Savings, CD, and Money Market Accounts without a Social Security Number?
See Checking Accounts See Savings Accounts View Rates
On top of that, our checking and savings accounts do not require a minimum monthly balance or annual fees!
Our members and community mean everything to NorthPark which is why we are meeting our members where they are. Apply within minutes for any of our accounts using the following valid alternate forms of identification:

• ITIN – Individual Taxpayer Identification Number
• Passport from your country of origin
• Consular Matricula
• Voting Card from your country of origin
• Identity card from your country of origin
• Proof of address within 19 counties we serve*

How to Apply with Alt ID
1. Select the Account you wish to apply for: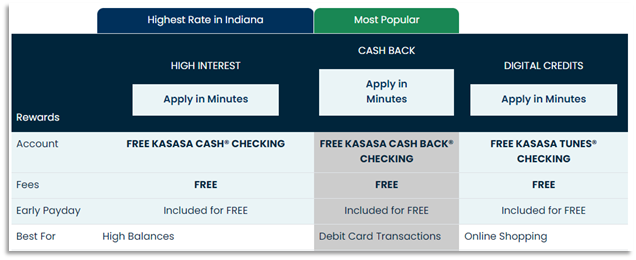 Or for savings accounts:

2. You will then be brought to a partner page where you can apply.
3. Fill out all information requested.
4. When prompted to input your SSN, use your ITIN number: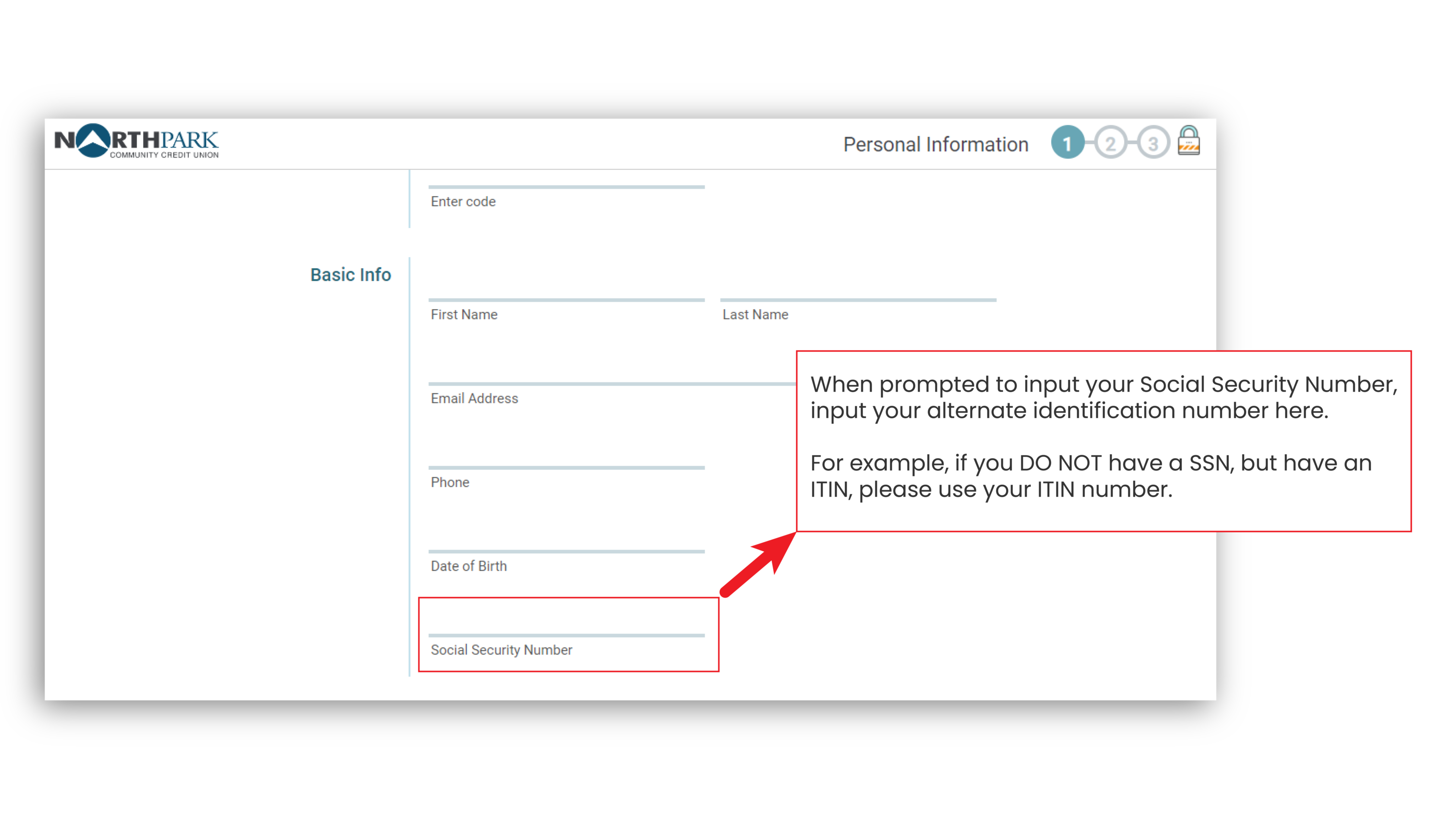 5. When prompted to enter your "Identification", use your Driver's License, US Passport, Country of Origin Passport or ID, or Matricula Consular Number.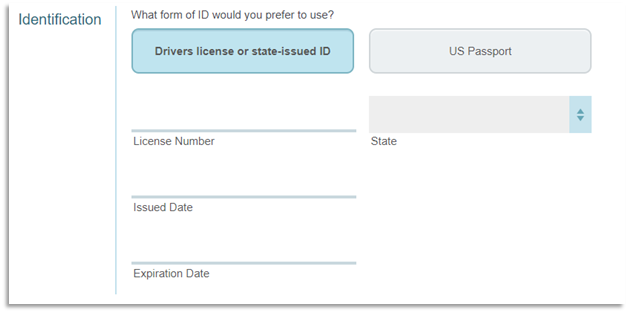 * Bartholomew, Boone, Brown, Clinton, Hamilton, Hancock, Hendricks, Henry, Johnson, Madison, Monroe, Montgomery, Morgan, Owen, Putnam, Rush, Shelby, and Tipton or in the following Marion County municipalities (Center, Decatur, Lawrence , Perry, Pike, Warren, Washington, and Wayne), as well as their families.