For Your Convenience
NorthPark proudly offers many electronic services to help make your life easier! Along with our partner CU*Answers, we are continually adding new features to ensure that you have the most up-to-date technology available to you!

NorthPark Community Credit Union is going green! Join us in the effort and sign up for e-Statements today! You can check your monthly bank statement as soon as it is posted to the eStatement section of Online Banking. Learn more details here.
Mobile Web Banking
NorthPark Community Credit Union has taken another step in being available anytime and anywhere! Members can now access their account by visiting our Mobile Web Banking! The best part is it's FREE!!
Using your smartphone, go to www.northparkccu.org
Click on Online Banking
Use your NPCCU Online Banking username and password to log in
You will be directed to the Mobile Web banking site
Make transfers and check account balances like you would in Online Banking!
It's that easy! Now you have NorthPark available to you anytime and anywhere you go! Securing member personal and account inforamtion is NPCCU's top priority. Each transaction is encryped to ensure safety and security.
Online Banking
Bank with NPCCU and never have to leave your home!!! Check your balance while you are relaxing on the beach, or at home in your pajamas! NorthPark Community Credit Union makes it easier for you to do your banking when you want, where you want. It's Me 247! is the online banking system. With a simple click, take advantage of 24/7/365 access to all of your NPCCU accounts and make your life easier through our online banking services. View our Online Banking Demo to find out more about online banking and the services and conveniences provided to you!
To begin using Online Banking, all you need is a computer, internet access, your member account number, PIN and security answer. Just click on the Online Banking icon in the upper right hand corner of any page of our website.
Even when the branch is closed, we're open! Your account information is completely safe and private because we use state-of-the-art encryption and security measures.
*As an NPCCU member, the use of Online Banking is free. Inactivity may result in Online account closure.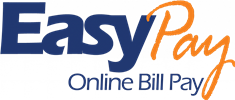 We know you! You like to work smart and you take advantage of the smart opportunities around you, don't you? So why aren't you paying your bills online? At NPCCU, our service called CU*Easy Pay enables you to manage your finances according to your schedule. You can pay bills securely and conveniently whenever you want. You maintain complete control, determining when bills get paid and how much is paid. CU*Easy Pay offers you not only the ability to pay all of your bills from one simple-to-use site, but also provides you with the convenience of managing your bills at the same online location. Pay your mortgage, utilities, credit cards, day care, newspaper subscriptions, or whatever you like. CU*Easy Pay lets you make paymnets to individuals too. So, go ahead and pay your paper boy or babysitter online! Any you can add, delete, or modify your personal payee list at any time. With CU*Easy Pay, you cna have peace of mind knowing your transactions and privacy are safe and secure!
*As a NPCCU member, you must have a NPCCU checking account to use CU*Easy Pay. The first 15 Bill Payment transactions per month are free, then each transaction is .75. Your monthly charge will be deducted from your checking account around the 10th of the month. You must have Online Banking to use CU*Easy Pay and inactivity may result in CU*Easy Pay closure. Watch this demo to learn how easy it is!
Online Check Orders
Need to reorder checks? At NorthPark Community Credit Union it couldn't be easier! Save valuable time and click on the check reorder icon to place your reorder today! Take advantage of this convenient service after you have placed your first order wtih NPCCU directly. Think about this...there is no need for checks when paying your bills online with Easy Pay!
***Please note: If you have changed your address since you last ordered checks, you will need to order checks through one of our branches. Please let us know if you have any questions.
&
NorthPark now has the newest versions of Quicken & Quickbooks available! if you use this software to keep track of your checking, savings, or money market accounts, all you need to do is log in to It'sMe 247 and download your account information!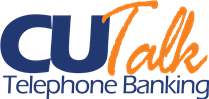 Our FREE, 24-hour audio response telephone service called CU*Talk gives you easy access to your NPCCU accounts anytime day or night! Call from home, work, the grocery store, while out-of-town, or anywhere you are with a touch-tone telephone!
With CU*Talk you can:
Make Account Inquiries--Balances and Year-To-Date Dividends make Loan Inquiries: Current and/or Available Balances, Paymetn and Payoff Information, and Interest Information, Make Certificate Inquiries; Current Balance, Interest Rate, Maturity Rate, and Year-To-Date Dividends Earned. Account History Information: Cleared/Not-Cleared Checks, Draft Withdrawals, Check Inquiry by Number or Amount, and Last Transaction. Deposit Information: Last 3 Deposits, and Last Payroll Deposit.
Other Features: Account Transfers, Deposit-to-Loan Transfers, Deposit WIthdrawals (Check Mailed), Prior Year Tax Inquiry, Calculate Loan Payments, and Change Audio PIN.
To get started with CU*Talk, you'll need your member number, your personal identification number (PIN), and the credit union ID code 203. Take advantage of the convenience of CU*Talk by calling 800-860-5704. CU*Talk will prompt you through all transactions and inquiries available.